Site Navigation:

Home | Instagram Hack Tool | About | Contact & Order
Reliable hackers for hire online
Rowhammer is a team of hackers who are doing their services for money. We are very experienced and educated when it comes to internet security, scanning all kind of databases and codes in manner of finding vulnerabilities and loop holes which lately lead to cracking trough to perform our customers requests.
Depends of our customers requests, we are capable to succeed in every project. Some of most requested ones are Email account cracking, detecting an exploit of website databases, computer hacking and of course our new method: Facebook & Instagram hacking (This is one of our successful projects we have built.) We also do many of other such services, it all depends on customers queries. So if you are interested in any, contact us and we'll make a deal as soon as possible.
Is it crime to hack someones online account?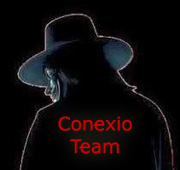 Well actually it is and we know it. For many of years we believed a hacking should be used in educational purposes as ethical manners only. At our first stages, we were performing it for fun and training our coding skills. We even organized contests within our group to see who is better hacker and stuff like these. But then after you reach some high level in this field, you start to think about all this differently then normal human being. Now we believe the internet itself is one unstable place full of vulnerabilities which is not safe for people to store their personal and payout information there because someone can always steal it and pleasures themselves with it. And as we are not the only hacking team in the world who see these loop holes in internet system, we just want to be within first ones who will take their part. Because if not us, some other hacker will break trough and take a part which might fail into our hands.
So it is also one big race and what you need to have is knowledge to master it. Like any other skill it's unlimited, so you can always get better and better with training it. So like popular Joker's quote from Dark Knight movie says: "If you are good at something, never do it for free!" This one really makes sense and our goal is to follow it. That's why we charge our services.
Our successor app - Instagram hacking software
We are proud that one of our software, "InstaRipper", helped thousands of people worldwide in their needs. Such as to find their lost Instagram login password so they could recover their deactivated/disabled account.
Others found it useful in other ways, like finding out their cheating partner by hacking into their IG account in purpose to read their messages. Even though we didn't developed this app for blackhat and illegal activities.
InstaRipper is a free software which can be downloaded from its official website.
It runs on all of todays' desktop and mobile operating systems; Windows, macOS, Android and iOS devices.
Hire us Now!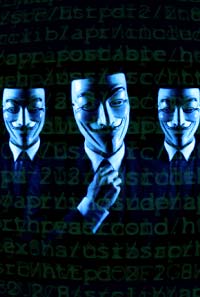 If you have some work for us, like to hack Facebook password of your lost account, spy on mobile phone of your children or anything related to these, we are here for you!
Hire us now, and we will do our best to successfully fulfill your needs!
Please read our Terms of Service policy located at the order page before contacting us.
© 2023. Rowhammer Team